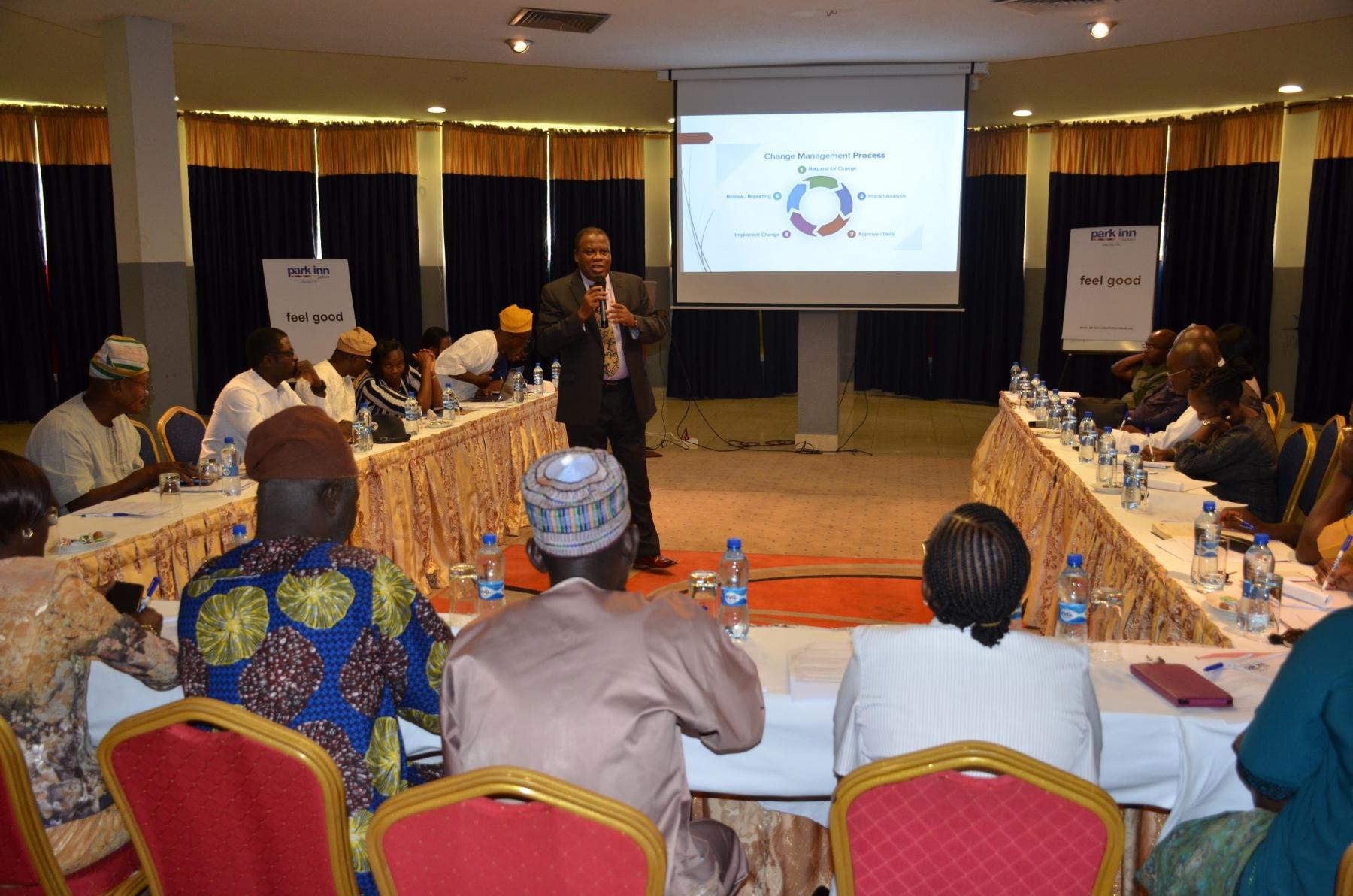 Change Management Teams have been inaugurated in Lagos and Ogun states to lead the transformational change management processes in the agricultural sector of both states. The newly formed teams comprise representatives from the Agric value chain across the two states in the South West of Nigeria.
PERL works in collaboration with the DAWN Commission in the South West to facilitate exchange of learning around reforms implemented in constituent states. Prior to the inauguration of the Change Management Teams, PERL and DAWN Commission conducted capacity building sessions for South West Agriculture stakeholders on change management processes, understanding the market governance structure and improving service delivery in the Agric sector.
| | |
| --- | --- |
| | |
| Lagos State Agric Change Management team | |
PERL also carried out a review of mandates for the different departments within the Ministry of Agriculture to streamline roles and responsibilities and avoid overlaps. In line with its regional focus, the UK DFID funded programme supported the South West states to develop and disseminate a regional Agric strategy and promoted lessons sharing to improve the Agric value chain and enhance agribusiness in the region.
In attendance at the inauguration were representatives from Ondo, Oyo, Ekiti and Osun as process observers to understand the Agric Change Management processes in view of setting up such teams in their states. Agric sector players from the public and private sectors were inaugurated as members of the Change Management Teams.